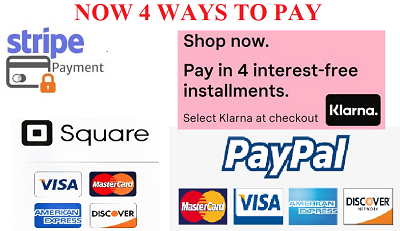 October 01, 2022: PUMPKIN SPICE season is here! Try our NEW PUMPKIN VANILLA Pipe Tobacco for a new & wonderful smelling twist!
July 01, 2022: CHRISTMAS in JULY is here!
November 27, 2021: NEW payment methods! Now 4 easy ways to Pay with Klarna, Stripe PayPal & Square!
September 17, 2021: PUMPKIN SPICE season is here!
May 30, 2021: Our new LUTALIA Beauty Collection is live with New Artisan Soaps, Facial Serum & Moisturizer, Perfume, Body Polish, Bath Bubbles & MORE
January 1, 2021: HAPPY NEW YEAR!! It's TIME to clear some INVENTORY! Check out our inventory reduction sale.
December 11, 2020: Our HOLIDAY SALE begins! Our lowest price EVER for select room & clothing sprays.
August 29, 2020: We've added 2 new products to our line-up! We now have Roll-On Oils in Aromatherapy Versions AND Perfumes.
July 01, 2020: Summer is HERE! Plan ahead for those pesky mosquitoes & get your bottle of "Skeeter Beater", our All Natural, Chemical FREE Mosquito spray. Works great with no chemicals needed! Click here to check it out!