Current fragrance list as of September 28, 2023. Updated weekly.
Almond: The fresh, pure almond scent you know & love.
Apple Jack & Peel: Baked apples, cinnamon, spice and a twist of citrus.
Apple Pipe Tobacco: A smooth and rich blend of tobacco and fresh apple.
Baby Powder: The fresh & gentle scent of a fresh, clean baby. Simply a perfect fragrance!
Balsam & Cedar: A woody blend of pine, eucalyptus, and cedar wood topped off with sweet balsam.
Balsam Fir: Fresh Pine Aroma that will remind you of Christmas.
Banana Pudding: Mouthwatering banana pudding with vanilla wafers and a heavy cream topping.
Bay Leaf Pipe Tobacco: Zesty notes of citrus contrast the depth of white cedarwood and oakmoss.
Bay Rum: Masculine and timeless, this warm and exotic scent is made up of jasmine, rum, citrus and sparks of spice.
Biker Babe: Racy, leather scent with a sassy hint of rose!
Birthday Cake: A sweet buttery bouquet reminiscent of vanilla cake.
Black Amber Musk: An enchanting blend of black, amber, clove, nutmeg and musk.
Black Cherry Pipe Tobacco: A smooth rich blend of tobacco and black cherry.
Black Linen & Amber: A unique and very sexy scent! A unisex fragrance that begins with top notes of fresh cotton, crisp ozonic notes, white blossoms and notes of cashmere, amber, musk, and patchouli.
Black Ops: Oriental, alluring, masculine aroma that begins with citrus top notes of bergamot, and fresh lemon; leading to a middle note of olive flower; and sitting on base notes of Amber, Tonka bean and Guiac woods.
Blueberry Cobbler: Top notes of butter & juicy blueberries with a background of freshly ground cinnamon bark & warm vanilla.
Bourbon Pipe Tobacco: The popular scent of fresh pipe tobacco infused with warm, rich bourbon.
Butterscotch beer: Our sweet, butterscotch & vanilla cream soda scent is the best way we can describe this.
Campfire Marshmallow: Notes of warm campfire embers, toasted marshmallow, melted chocolate and graham cracker.
Candy Canes: A sweet blend of peppermint and sugar to scent your home YEAR-ROUND!
CANDY CRUSH: Sweet banana and juicy kiwi are perfectly blended with lemon sugar and vanilla.
Carnival Corn: Delicious buttery popcorn and salt with a sweet coating of vanilla, caramel and brown sugar. Amazing!
Cashmere & Silk: Soft, sensual bouquet of creamy French vanilla with sandalwood, patchouli & musk accented by rose, violet, apricot & creamy coconut milk.
Cashmere Woods: Lush woody fragrance with cedarwood, amber, musk, and vanilla.
Cedar: Warm earthy scent of cedar, with base notes of vanilla and musk.
Cedar & Sage: A earthy blend of cedar and sage that will soothe your senses.
Cherrilicious: Cherries on cherries with extra cherries on top! A fun, strong, sweet cherry scent!
Cherry Almond: A fresh blend of juicy cherries and sweet almonds.
Cherry Pipe Tobacco: Smells just like the sweet cherry tobacco Grandpa used to smoke!
Cherry Vanilla Pipe Tobacco: Smells just like the tobacco Grandpa used to smoke with a touch of vanilla added.
Christmas Morning: A crisp blend of evergreen and spicy wood berries to make your home feel festive ALL YEAR LONG!
Cinnamon Sugar: A sweet blend of cinnamon and sugar.
Coconut Pipe Tobacco: A smooth rich blend of tobacco and fresh coconut.
Coffee Cake & Spices: Rich, buttery coffee cake with fragrant spices with butter, sugar cinnamon & nutty vanilla scents.
Coffee Pipe Tobacco: A smooth rich blend of tobacco and freshly brewed coffee brewed together.
Copper Tone: Favorite summertime scent, lotion, sun & sand scent in a bottle! A summertime customer FAV!
Cotton Candy: The scent of this boardwalk favorite is perfectly captured in all its pure, sticky sweet delight.
Dark Cherry: Very deep, freshly picked classic cherry smell!
Deadly Weapon: A sexy, masculine, intoxicating scent. An intense mixture of clove, black pepper, cardamom, smooth frankincense and rich leather. A definite "must smell"!
Dill Pickle: A tart, fresh scent of mouthwatering cut pickles, that any pickle lover will love!
Dirt: An earthy aroma of dirt. A hunters favorite!
Dragons Blood: For its intoxicating aroma, Dragon's Blood resin was used in ancient medieval times & is still popular today for burning as incense & in rituals. With exotic, dark & sensuous notes of warm amber, rich resin & earthy patchouli, this scent is sure to mesmerize!
Egyptian Musk: A clean, light & delicate musk with woodsy undertones, a touch of citrus & a hint of mystery.
Eucalyptus: Sweet, fresh, natural & refreshing smell with top camphor notes. Amazing!
Eucalyptus Spearmint: The perfect mix of Eucalyptus & Spearmint that will melt your stress sway.
Extreme: An upscale, masculine aroma with top notes of blood orange, Sicilian bergamot, and juniper berries, petitgrain, dark amber, and patchouli with ebony woods, tonka bean, and exotic musk. Great scent!
Fabuloso Lavender: A famously beloved scent of your favorite cleaner bursting with florals and soft lavender.
Flowering Dogwood: A lovely, floral blend of daffodils and magnolias.
Frankincense & Myrrh: Captures the true essence of real frankincense & myrrh's sweet, herbaceous top notes are reminiscent of fresh incense & are well-balanced with floral notes of lilac, myrrh & real olibanum. Perfect scent for the holidays or any time in between.
French Oak: Scent of mingling purple iris, white oak and a hint of smoky wood.
Fresh Cut Grass: The fresh, summery scent of newly cut grass.
Fresh Cut Wood: An earthy scent of freshly cut cedar lumber.
Fruity Loops: Smells just like breakfast cereal! Fruity and fun.
Fudge Brownie: Rich, tempting dark chocolate fudge with milk chocolate and walnuts blended in.
Funnel Cakes: The fresh, summertime scent of the beloved carnival treats! Fried dough sprinkled with sugar, cinnamon and the delicious taste of nostalgia. Smells just like a fresh funnel cake!
Gardenia: The intoxicating beauty of lush gardenia flowers. A truly lovely scent!
Gingerbread Man: Warm vanilla ginger spices & cinnamon smells homemade & fresh from the oven.
Golden Delicious Apple: A freshly picked delicious apple from the orchard.
Harvest: Fruit blended with the musky and spicy blends of cinnamon and herbs giving a refreshing autumn aroma any time of year.
Honey Almond: Rich, nutty blend of golden, sweet honey and buttery almond and just a touch of fruit.
Honeysuckle: Intoxicating sweet scent of golden honeysuckle nectar.
Hyacinth: A fresh, floral scent of fresh hyacinth flowers in the garden.
Hydrangea: The wonderful, heady aroma of the flower. Sure to bring back sweet memories.
Iced Cookie: The sweet smell of fresh baked cookies with icing like Grandma used to make!
Incense & Oud: The lingering notes of smoldering incense and spice are deepened with oud and white woods.
Lavender Fields: Wonderful aroma of true lavender fields blowing in the wind.
Lavender Sage: A rich earthy blend of lavender and herbs.
Leather: Distinct, rich and sensual, our Leather fragrance oil embodies the warm and luxurious aroma of fine leather, classic & timeless.
Lemongrass: Smells like the lemongrass plant in full summertime bloom.
Lemongrass Eucalyptus: A calming, fresh citrus blend of lemongrass, lime, and eucalyptus.
Lilac: Nature's loveliest spring bloom scents, perfect garden lilacs.
Lumberjack: A warm, sexy, woodsy masculine scent perfect for sprays or scenting your beard oil! A BEST seller!
Magnolias: The beautiful aroma of the blooming petals on a magnolia tree. Lovely!
Mahogany Teakwood: A robust blend of mahogany, teak, cedar and oak that will make you smile.
Manly Man: An energizing blend of citrus notes, subtle touches of clean, classic rose petals, infused with smoldering notes of frankincense, myrrh, cashmere woods, sandalwood, sensual musk with a soft powdery dry down!
Maple Bourbon: Our delicious blend of maple syrup and ice-cold bourbon.
Maple Syrup Pancakes: Pure, buttery sweet maple pancake aroma warms your tummy as you smell it! A customer Favorite!
Meyer Lemon: A sweet, happy fragrance! A garden bursting with the aroma of sweet lemons, melons and ripe pineapple wedges, Meyer Lemon is one of a kind!
Misbehavin': Flirty, fruity, and sexy with a tantalizing aroma of sweet juicy candied apples, pomegranate, fresh ivy and oakmoss.
Nag Champa: Similar to the SATYA SAI BABA incense, One of our Best-selling creations! We add the aroma of incense, a bit of patchouli, sandalwood, magnolia & dragon's blood that work together to create this wonderful, intoxicating blend.
Narcissist: OUR BEST-SELLING SCENT CREATION to date! Our newest, most seductive oil blend begins with our woodsy, warm and inviting Egyptian musk, enhanced with our enchanting patchouli & add our beautiful soft sandalwood scent. Then we spice it with the subtle sweetness of cinnamon, orange blossom, rose, osmanthus flower and top it all off withjust the perfect amount of anise. A beautiful UNISEX fragrance!
New Car: Smells like you just rolled off the showroom. Fresh and new!
Patchouli: Wonderful, intoxicating vintage, retro scent reminiscent of Hippie days past with dark, musky-earthy floral aromas.
Patchouli Pipe Tobacco: A unique blend of tobacco leaf and patchouli.
Patchouli Raspberry: Our sassy blend of tart raspberry and patchouli.
Patchouli Sandalwood: A woodsy, masculine blend of red cardamom, and amber crystal, with middle notes of coconut water, ginger root, and sandalwood, sitting on earthy base notes of canella bark, patchouli resin, and vanilla extract.
Pilgrim Pie: A scrumptious, highly complex accord beginning with top notes of pumpkin and lemon; with middle notes of champagne, grapes, nutmeg, and smoked cinnamon; and rounded out with base notes of vanilla, tea leaves, and hickory
Pipe Tobacco: The rich, warm, and masculine aroma of fine pipe tobacco or freshly cut tobacco leaves.
Plumeria: A fragrant bouquet of tropical plumeria with hints of rose and lily.
Pheromone: Spicy, green notes of palm leaf, mint, lotus and rosemary with jasmine, ylang-ylang, orange blossom, rose and iris, oakmoss, sandalwood, vodka and patchouli.
Pineapple Upside Down Cake: Wonderful aroma of sweet pineapples, orange peel, vanilla cake, butter, and sweet brown sugar.
Pumpkin Spice: The absolute amazing smell of fresh baked pumpkin pie with cinnamon, ginger, nutmeg, allspice and cloves will make you say, Wow!
Pumpkin Vanilla Pipe Tobacco: The mouthwatering smell of fresh baked pumpkin pie with cinnamon, ginger, nutmeg, allspice and cloves, enveloped with creamy, smooth, aromatic, smoky Vanilla pipe tobacco. A Pumpkin Lovers pure delight!
Sage: The fresh herbal sage scent that you know & love!
Sage & Citrus: Lovely blend of mandarin, tangerine, ruby red grapefruit, and lemon rinds, with fresh sage leaves.
Sandalwood Incense: Exotic fragrance of vanilla bean, sandalwood, and musk; a beautiful woody musk.
Sandalwood/Vanilla: The beautiful combination of luscious, rich vanilla & earthy Indian sandalwood.
Scandalous LOVE: A romantic mix of aromatic red roses, peonies, white blossoms, wild jasmine, and fresh lavender that will have you yearning for more!
Scottish Pine: A warm earthy scent with hints of apples & peaches mixed beautifully with woody fir balsam, spruce & cedar that are reminiscent of a fresh pine forest.
Spellbound: This oriental fragrance with floral notes. It is passionate, delicate, slightly spicy heart of the composition: orange blossom, daffodil, carnation, cardamom. Top notes are rose, citrus & apricot. The base is made of sandalwood, vetiver, vanilla and amber.
Spiced Plum: Rich, ripe plums with holiday spices added.
Straight Up Savage: Reggio bergamot and rose absolute, followed by blue sky accord, Sichuan pepper, magnolia, ambergris and sensual musk.
Sunday Morning: Lazy, Sunday mornings are our favorite here at M&T Scents. Waking up to the scents of your favorite breakfast foods is the best. We mix the heady aroma of bacon, sweet cinnamon toast, pancakes with real maple syrup for an amazing fragrance you will love! Nothing could be better, on a lazy, Sunday morning.
Summer Orange: A soft, fresh and relaxing citrus blend of summertime oranges.
Sun & Sand: A tropical breeze of sweet orange, citrus, lavender, and musk.
Sweet Cowboy: Our blend of aromatic leather and sweet chocolate!
Sweet Melon: A sweet ripe melon straight from the field.
Sweet Orange & Chili Peppers: Valencia Oranges, sparkling bergamot, tangerine peel, tart cassis, juicy oranges, neroli, a touch of ground black pepper, fiery chili peppers, with a light touch of musk. An intriguing blend to delight your senses.
Tabac & Leather Pipe Tobacco: Lovely hints of coriander, clove, tobacco leaf, leather and toasted oak.
The Perfect Man: Imagine a man who is Confident, Trustworthy, Successful, Romantic, Sexy, Sensual with a great sense of humor. The Perfect Man!
Tuscany Leather: Hints of raspberry, thyme and saffron, olibanum jasmine, leather, suede, woodsy notes of amber. Bellissimo!
Vanilla Pipe Tobacco: Creamy smooth vanilla with slightly aromatic with smoky undertones of pipe tobacco. Smells just like the tobacco Grandpa used to smoke!
Vanilla Suede Leather: Our soft blend of vanilla and leather.
Very Vanilla: Sweet classic vanilla that brings back the childhood memories & ice cream trucks. Enough said!
Vintage Bookstore: Our sophisticated blend of bergamot, leather books, and cedar.
Wild West: Our blend of tumble weeds, basil, tonka bean, brushed suede, earthy patchouli, amber, saddle leather, red cedar, earthy musk.
Witch Brew: Spicy sweet aroma of exotic patchouli casts a captivating spell.
*Disclaimer:

MT Scents

has no affiliation any manufacturers/designers. Our interpretation of these fragrances was created through chemical analysis and reproduction, and the purpose of this description is to give the customer an idea of scent character, not to mislead or confuse the customer. It is not intended to infringe on the manufacturers/designer's name and valuable trademark. We do not represent our products to be original nor do we represent that they are exact copies; therefore, they do not violate any copyright laws. Also, let it be known, that this web site has no affiliation to, and is not associated or sponsored by any of these trademark owners. We simply ask the consumer to compare the price, style, and quality of he designer brand products to MT Scents products. These are perfume oils, and they are NOT original perfumes, colognes or scented products. They are MT Scents creations only.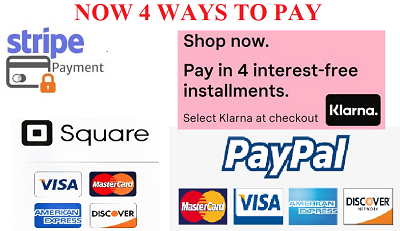 Copyright © 2023 MT Scents