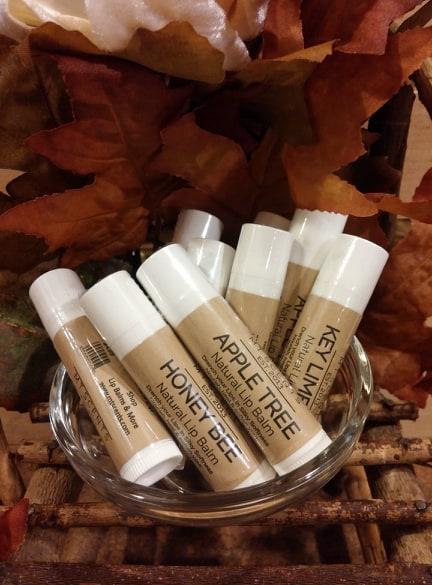 Try one (or all) 23 of our Natural Lip Balms
HAND CRAFTED MADE TO ORDER NATURAL LIP BALM
~Mineral Oil, Paraben and Petroleum FREE~
Our lip balms DO NOT have a chemical taste like other balms because they are natural & chemical free. Created with only the best, natural ingredients, most ingredients are Organic & Vegan. Hand-Made FRESH, JUST FOR YOU as soon as your order is placed. Never a tacky or sticky feel like other balms leave behind. So smooth and very silky, they melt like butter on your lips. Drench your lips in natural, healing moisture that will have you wanting to try them all!
23 Amazing Flavors:
Apple Tree: Aromatic, crisp & perfectly sweet.
Bacon Bites: Sweet, smoky Apple-wood Bacon that will amaze.
Bubble Gum: Sweet & juicy bubblegum flavor.
Buttercream Cupcake: Classic cupcake smell.
Caramel Candy: The name says it all...yum.
Carnival Cotton Candy: Freshly made smell of the carnival.

Creamy Coconut: Aroma of fresh, creamy coconut and summertime.
Dark Cherry: Big, ripe, black cherry flavor.
Frozen Margarita: Mouth-watering Lime Margarita.
Go Go Bananas: Perfectly ripe banana taste.
Grape Vine: Candied Concord grape flavor.

Honey Bee:

S

weet, smooth creamy honey yum!

Hot Chocolate: Creamy Chocolate fudge & hint of marshmallow.
Key Lime Pie: Just like it says...yummy, real key lime flavor.
Lemon Drop: Perfectly sweet & sour classic candy flavor.

Orange Dreamsicle:

D

elightful blend of vanilla ice cream and orange sherbet.

Peppermint Sticks: Crisp, cool peppermint candy flavor.
Perfectly Natural: Perfect moisture without flavor.
Piña Colada:

Creamy blend of coconuts, pineapple & rum equal YUM!

Rum & Coke: If Rum & Coke is your favorite alcoholic drink, then you'll love this.

Sugared Strawberry:

Sweet & Tart ripe strawberries.

Very Vanilla: Hints of the mellow sweetness of ice cream & cake.
Watermelon Seeds: Juicy, fresh cut summertime fun.
OUR COMBINATION OF JUST 5 INGREDIENTS + FLAVOR OIL
Organic Coconut oil: Organically grown, unrefined and unprocessed.

Organic Shea butter: Organically grown skin superfood that deeply moisturizes & hydrates.

Beeswax: A natural wax that emulsifies the lip balm, creating a natural hydration & binds the moisturizing properties of all of the other ingredients.

Organic Cocoa Butter: Improves skin elasticity & dryness-contains antioxidants.

Vitamin E: A natural preservative-super moisturizing.

+ Flavoring of your choice (if you choose) That's it, nothing else.
No petroleum, parabens, mineral oils or gluten so there's never a waxy or tacky feel on your lips.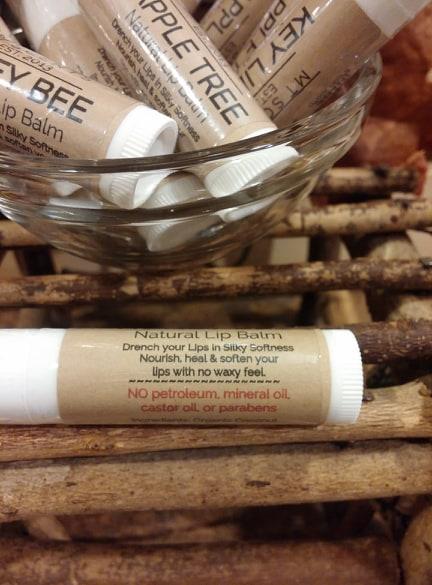 © Copyright MT Scents 2020